Product name : Methyl-Beta-Cyclodextrin/carboxymethyl beta cyclodextrin
Product No. : ME-β-CD
CAS No. : 128446-36-6
Appearance : white powder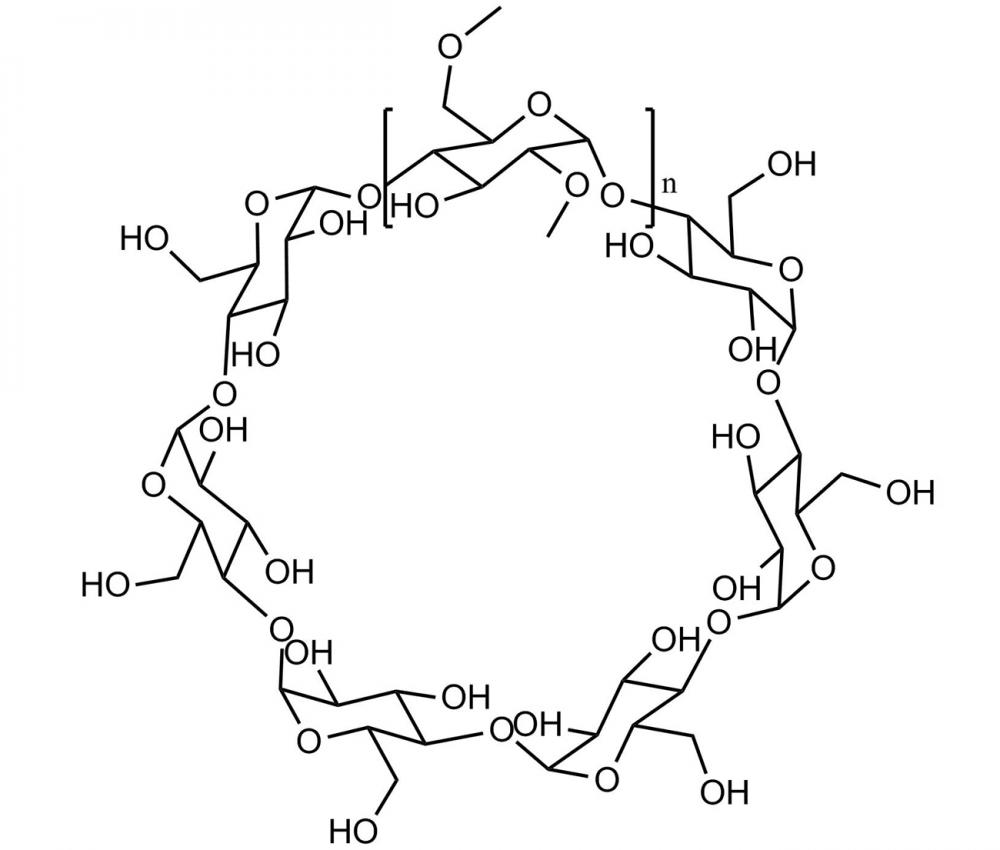 Details:
Methyl-Beta-Cyclodextrin is soluble in water and soluble in organic solvent. In medicine it can increase drug stability, improve the bioavailability of drugs, increase curative effect of medicine or reduce dosage, can adjust or control the drug release rate, reduce the side effect of drugs. Especially, Methyl-Beta-Cyclodextrin can increase effectively the water solubility of oil soluble molecules.
In daily chemicals and cosmetics, Methyl-Beta-Cyclodextrin can reduce microbial contamination, Keep the skin moist, mask bad smell, boost transdermal absorption of active ingredients, reduce the stimulation for the skin.
Among common cyclodextrin derivatives, Methyl-Beta-Cyclodextrin owns large surface tension.And same as the carboxymethyl beta cyclodextrin sodium salt.
Specification of Methyl Beta Cyclodextrin:
| | |
| --- | --- |
| ITEMS | SPECIFICATION |
| Appearance | white powder, insipid, innocent |
| Assay | ≥98% |
| Degree of Substitution | 11.2-13.3 |
| Molar of substitution | 1.6-1.9 |
| Loss on Drying | ≤5.0% |
| Optical density of a 10%solution (220-350nm) | ≤1.0 |
| Optical density of a 10%solution (350-600nm) | ≤0.1 |
| Chloride | ≤0.2% |
| Unsubstituted cyclodextrin | ≤0.3% |
| | ≤0.5% |
| Heavy Metal (as pd) | ≤0.0001% |
| Arsenic salt (AS) | ≤0.0005% |
| Specific rotation | |
| PH | 5.0-7.5 |
| TAMC(cfu/g) | ≤1000 |
| TYMC(cfu/g) | ≤100 |
| Salmonella/E. Coli (cfu/g) | Absent |